Policies and Procedures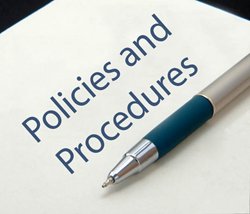 Providence College recognizes the importance of providing a working environment that focuses on individual and team contributions to the enhancement and support of the College's mission. The guidelines, policies, and procedures are intended to communicate terms and conditions of employment that apply to all administrative and support staff in accomplishing assigned responsibilities. The policies, benefits, and services that are described reflect a concern not only for the well-being but also for the personal growth and professional development, of all members of the Providence College community. The College is committed to the administration of personnel policies, as well as benefit and compensation programs, that are competitive, fair, and understandable.
While these guidelines, policies, and procedures provide important information relative to all aspects of employment at Providence College, they are not to be used as the basis for all decisions. To that end, you are encouraged to consult with supervisors and with the members of the Human Resources staff. The Office of Human Resources is structured to provide a full range of personnel services, including benefits administration, recruitment and placement, classification and compensation, employee relations, and labor relations. The office also encompasses affirmative action, employee development, and faculty/staff assistance.
Comments on the contents of the guidelines, policies, and procedures, as well as any other observations which may be helpful in the delivery of services to the Providence College community, are welcome. On behalf of the entire Human Resources staff, we would like to convey our best wishes for professional fulfillment in service to the College and its mission.
Employment Related Policies
Compensation Related Policies
Benefits Related Policies
Leave Related Policies
Employee Recognition Policies
General College Policies