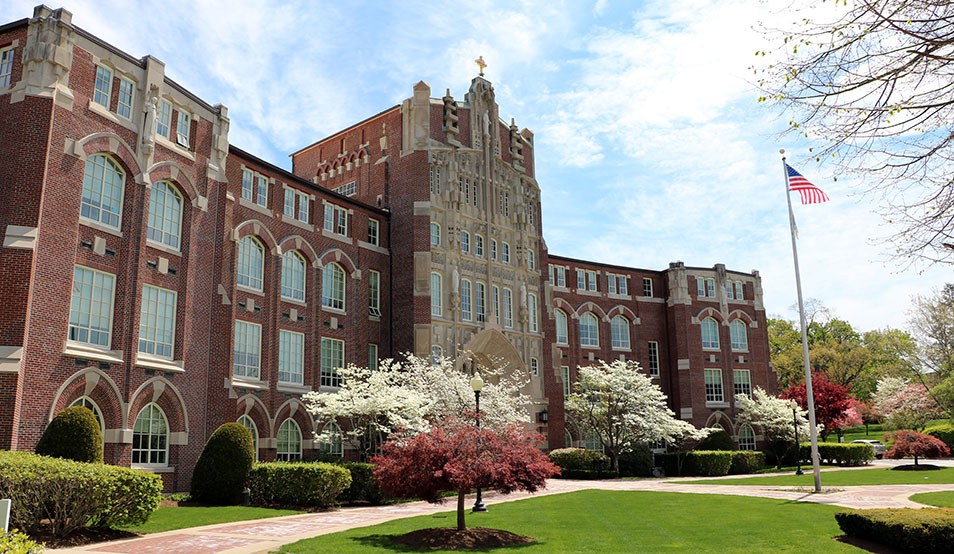 Human Resources
The Office of Human Resources is the responsibility of the Sr. Associate Vice President who reports directly to the Executive Vice President of the College.
Human Resources is located in Harkins Hall, on the third floor, in Room 302.
Mission
We support the mission of Providence College, honor its Catholic and Dominican tradition, and strive to be a strategic value-added partner in service to the College and its faculty, staff, and students. We will provide service excellence and will deliver the highest standards of integrity and fairness as it relates to the emerging needs of the College community consonant with Catholic social teaching. We celebrate the diversity of people, ideas, and cultures. We honor the dignity and value of individuals working as a team. We embrace positive change, encourage innovation, and accept responsibility while valuing and honoring the traditions of the College. We seek knowledge and growth through learning. We use our collective strengths to work together, to care for one another, and to serve others in the spirit of Christian unity. We strive to create a positive working atmosphere that is essential to the well-being of the campus community.